Conscious Leadership & Purposeful Career
Career Transition I Reorientation I Executive Coaching I Training

Leading Training & Mentoring Program For
Executives, Professionals & Entrepreneurs



(© Photo by Martin Drevermann)



Y
Have A Meaningful Job. Boost Your Career.
Develop Your Professional Skills. Conduct Impactful Change.
Achieve Sustainable Development Goals (SDGs)
You are an individual committed to make a difference?
Are you the next success story?



The World Needs You.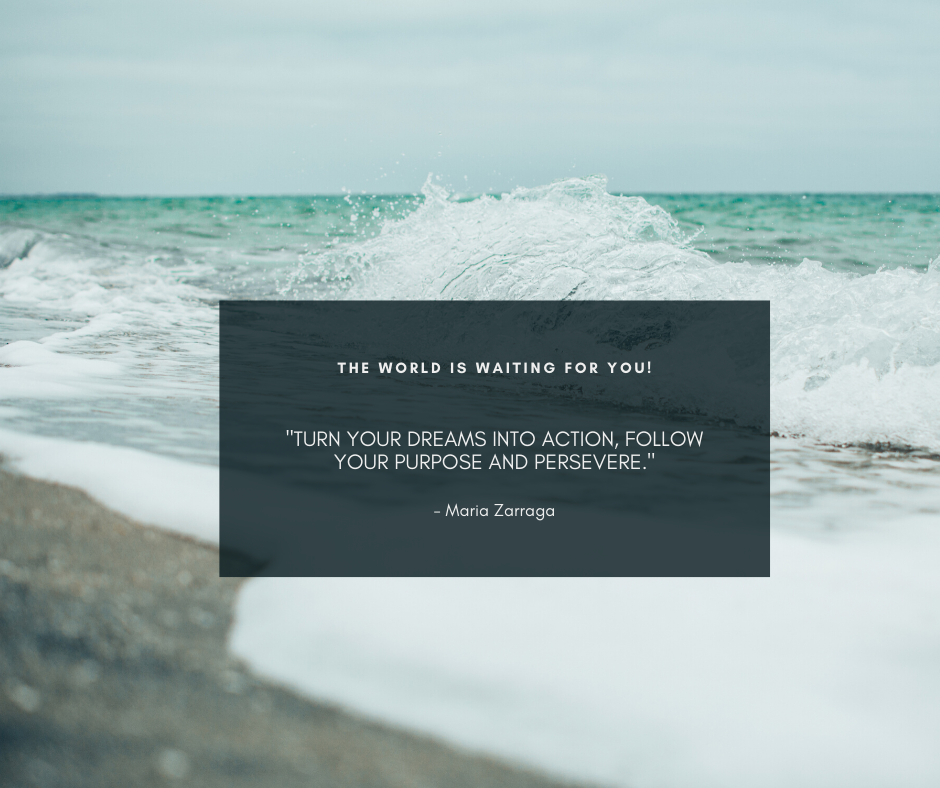 1. Find Or Create A Meaningful Job.
✔️ What are we known for? We are passionate, caring and relentless about getting you the results and job YOU want.
✔️ Tired of being stuck? We unblock Leadership & Career complex situations (e.g. reorientation or management challenges), based on innovative career building systems, recognized high-level mentoring, academic background and practice in industrial psychology, training and business methodologies.
2. Grow And Serve As A

n Impact Leader.



✔️ Our unique approach in Training and Mentoring has served numerous Mission Driven Executives, Professionals and Entrepreneurs to get them and their teams to the next level since more than 15 years, and conduct impactful change at the organizational, national and/or international level.
✔️ Moving away from more traditional approaches, with consistent proven successes over the years, we get clients to results faster and in a sustainable way.
With a successful track record in consistently speeding up clients' results, we have a passion for service, excellence and sustainable impact of our work. Being active practitioners in both private and public sectors and a wide range of industries, United Nations and non-profit organizations, our clients  value our solid technical and up-to-date labour market experience and management expertise.

'We Can Change The World, One Career At A Time!' – Maria Zarraga

⏩  We look forward to getting to know You! Reach out to us, join our events and be part of an outstanding community of like-minded ForWaves Citizens.

Follow Your Purpose & Contact Us To Learn More.
Join Our Upcoming Free Webinar on Career, Purpose & Resilience

How to have more impact at work and a fulfilling life?
In these unprecedented times, we all long for inspiration and learning.
Come and discover secrets of highly achieving people to remain resilient in uncertain times and align your career with your purpose and values.
Hope to see you there! Sign up here.

A participant's testimonial: "I love and recommend this webinar because it goes beyond just having a meaningful career. This webinar actually gave me concrete tools to reflect on the career I truly want, my values, and how to take the next bold move most effectively, which I get to apply now. If you want to concretely grow as a leader or if you are in a career transition, and want to speed up your results, I can assure you, you won't find ForWaves' unique blend anywhere else."
You're In The Right Place If…
YOU EVER THOUGHT TO YOURSELF…
Is this it? Is this really the right career path for me?

What is MY purpose?

How could I have more impact in my job or organization?

Or is it possible to get or create the job I truly want considering the complex labour market, my age, experience or level of study in this field?
Is it reasonable to pursue my career aspirations in spite of having to provide for my family or other responsibilities?
I've been in this job since so many years… How risky is it to leave my comfort zone and security?
How could I set up new realistic career goals and achieve them in the most reasonable amount of time?
How can I learn to manage these complex career, management or leadership situations and truly make a difference?

If you're in this place, we guarantee that there is a way out.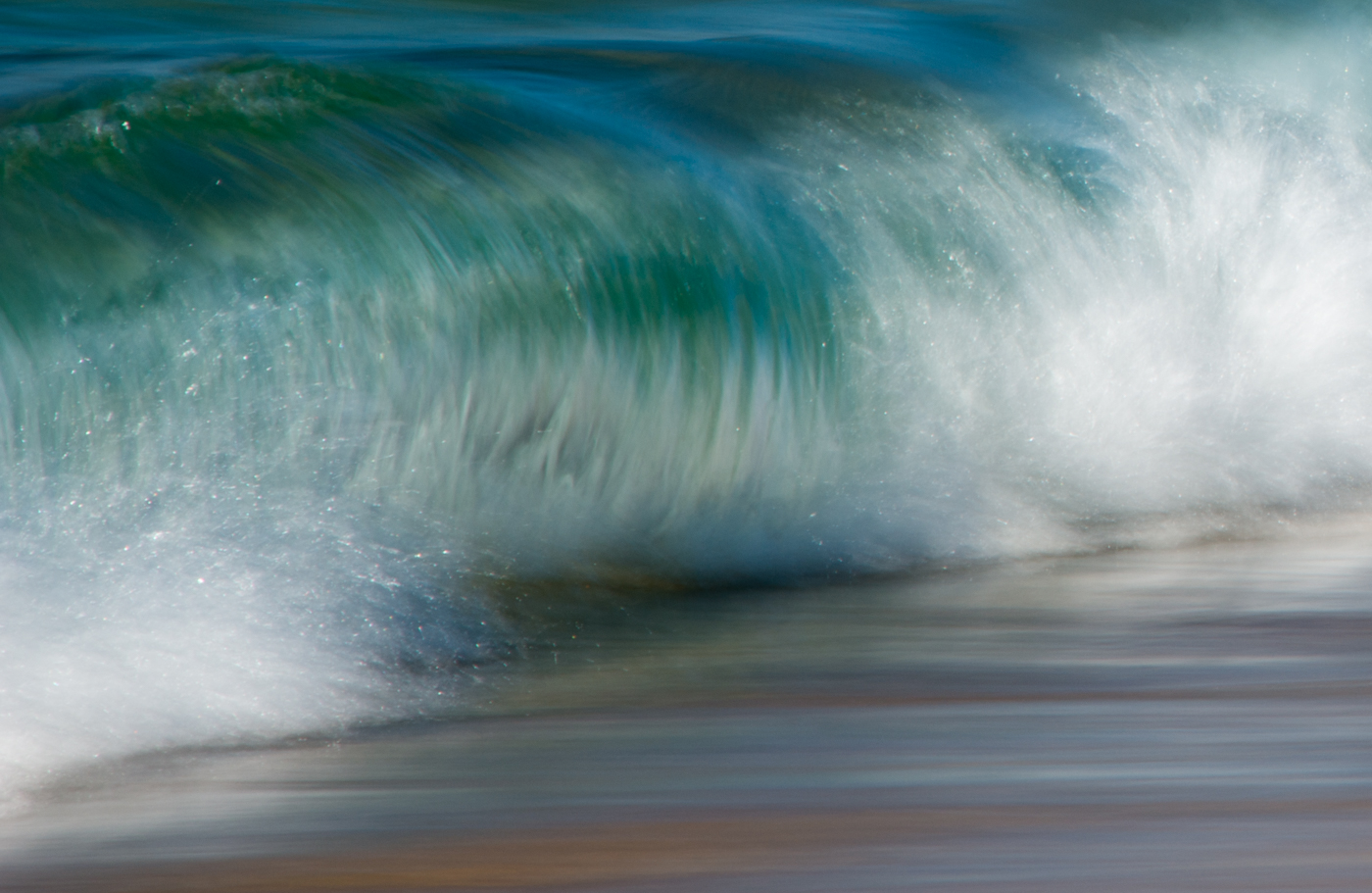 (© Photo by Martin Drevermann)
 

Achieve what you're really meant to do. #FollowYourPurpose
Services in English and French (possible in Spanish and Russian)
Follow Your Purpose
MENTORING TO ALIGN WITH YOUR MISSION IN LIFE AND VALUES
Make best use of your talents, time and commitment.
We believe everyone has a purpose and that our work is most impactful when it reflects our values.
We provide you with specialized expertise and powerful tools to help you find your purpose and craft an impactful career.
We help you own your value, as a change leader, in your current position or career transition.
We support you in developing a winning mindset to reach ambitious goals and solve most challenging problems.
Our unique approach allows you to tap into your real self, values and motivations, overcoming eventual blocks and issues along your journey.
Get A Job You Truly Want I Overcome a Burnout I Achieve Work-Life Balance

CAREER COACHING, MENTORING, SKILLS ASSESSMENT & TRAINING FOR MOST EFFECTIVE CAREER TRANSITION & REORIENTATION

Build a successful career in alignment with your values, purpose and motivations.
If you want to learn proven techniques on how to master your job search successfully rather than being stuck – not getting the results you want, and not knowing why despite everything you've undertaken – this program is for you!
Our

high quality Career Coaching, Mentoring, Skills Assessment and Training Workshops allow you to take stock of your past achievements, and define and implement a realistic career roadmap.
We provide strong expertise in Career Transition and Reorientation to find the right job in

today's

uncertain

and complex job market.

Our unique System for Successful Career Building allows you to

confidently step outside your comfort zone.

You save time thanks to rapid results and long-term benefits.
Apply best strategies and concrete roadmaps to speed up your job search and have the desired impact at work.
Learn proven and most up-to-date Agile Job Search Techniques, the Art of Networking, how to write successful Job Applications followed by successful Job Interviews,  and build a Meaningful Career!
#MeaningfulWork

#JobSearch

#

FindingAJob
Services in English and French (possible in Spanish and Russian)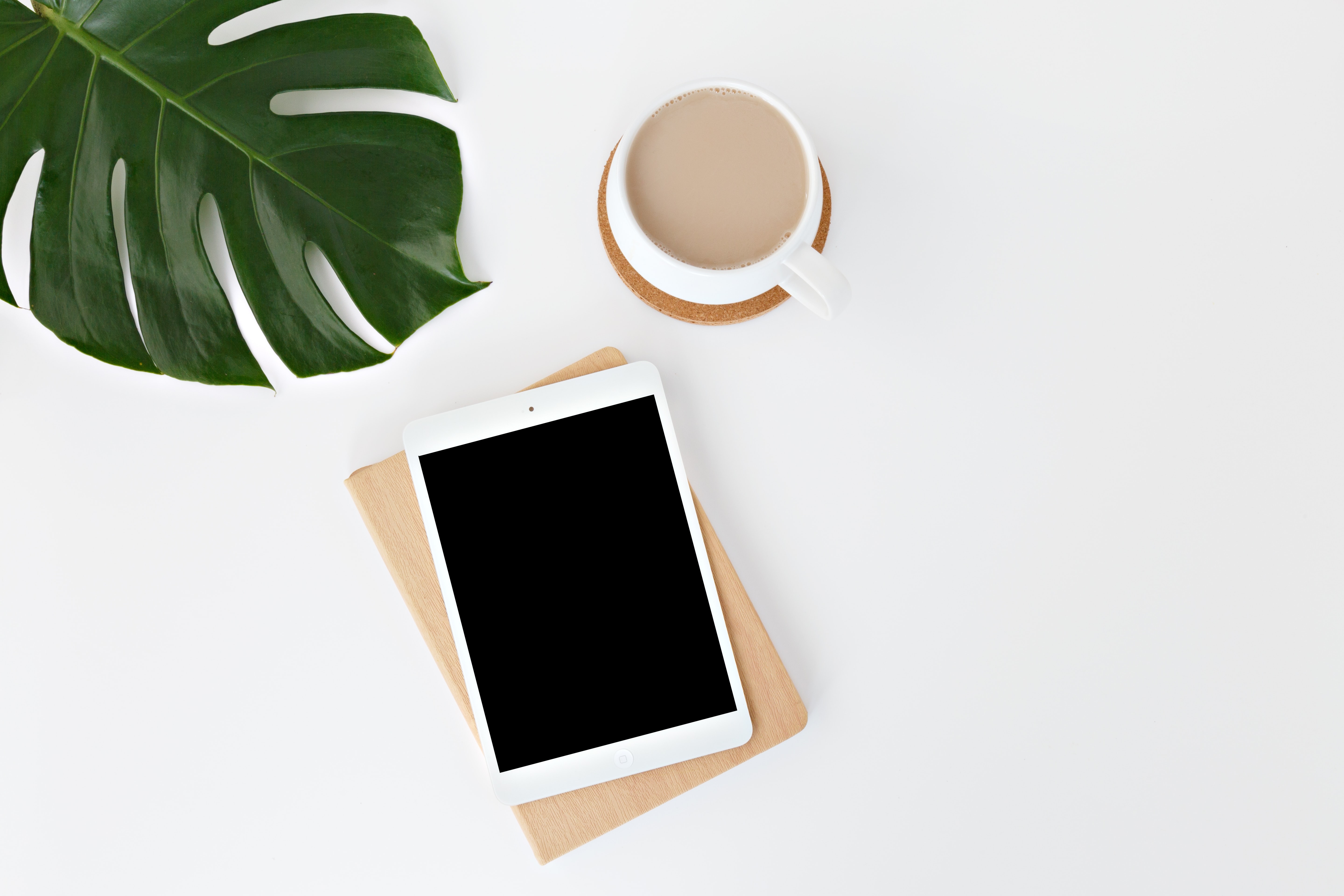 Rather than going down the painful trial and error path in starting your business, and growing your business, seek expert support to successfully turn your dreams to reality. #Entrepreneurship #StartYourBusiness #SuccessfulEntrepreneur
Services in English and French (possible in Spanish and Russian)
Be A Successful 
Entrepreneur
MENTORING & EXPERTISE FOR ENTREPRENEURS – START & GROW YOUR BUSINESS

Get expert advice to define if entrepreneurship is the right path for you.
Start and succeed in your business.

Our team of enthusiastic, passionate and dedicated ForWaves Experts covers a range of disciplines. We offer expert advice to entrepreneurs starting their business, notably on their business model and business plan, business development and developing/managing Intellectual Property.
We help you gain clarity, start and grow your business, and develop a powerful entrepreneurial mindset, which is key for success.
Improve Your Management
and Leadership Skills
TRAINING, EXECUTIVE COACHING AND MENTORING FOR IMPACTFUL, INCLUSIVE AND SUSTAINABLE CHANGE
Develop your professional skills, and become a powerful Change Leader.
Change Leaders are accompanied in their Professional Development, Change Management interventions, and Management and Leadership roles.

We provide Executive & Professional Coaching, Mentoring and Training workshops on subject matters such as Leadership, Strategy Building, Management, Recruitment, People Development, Team Management, Conflict Resolution, Communication and Presentation skills, Project Management, Monitoring & Evaluation, Sustainable Development Goals (SDGs), Complexity Management and Systemic Change (at the organizational, national and international levels).

The proven tools and innovative approaches we use allow us to provide our clients with a tailor-made support, which is very much appreciated.

We consider each individual as a whole, with profound respect, empathy and close follow-up on their results.
Become a powerful communicator and conscious Change Leader. Continuously develop your skills, and bring your team and organization or business to the next level.
#Leadership #Management #Strategy #Change #Sustainability #ExecutiveCoaching #Mentoring #Training

Services in English and French (possible in Spanish and Russian)
Are you a professional who displays the grit, perseverance and strong dedication to achieve your goals?
Get started now!
Services in English and French (possible in Spanish and Russian)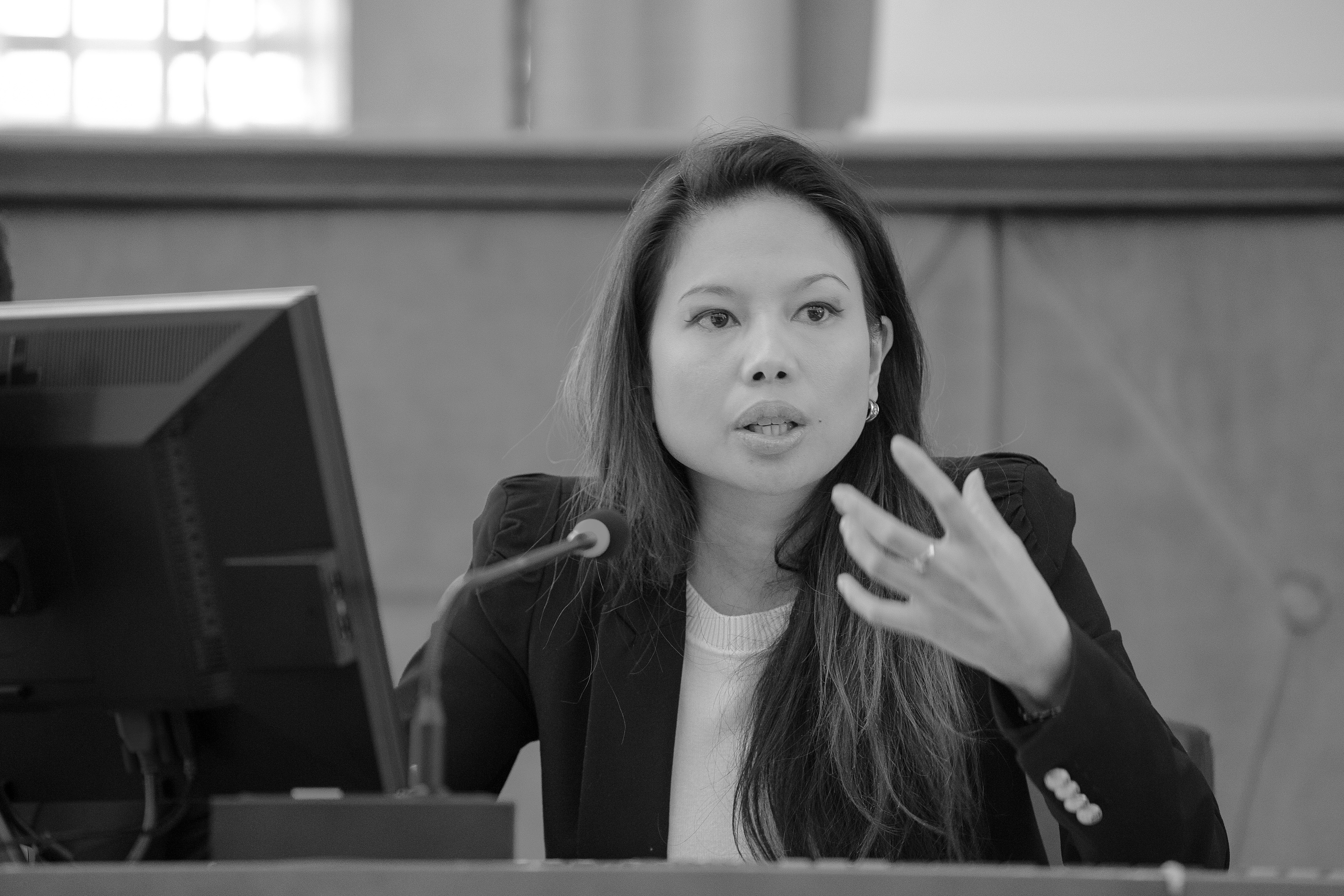 "Get started now.
Take a stand for yourself

and the unique contribution you make through your talents, concrete actions and commitment.
Be the next human who truly loves their work!
The world is waiting for you!"
–

Maria Zarraga
Discover Powerful Secrets To Find Your Purpose and
Fast-track Your Career Transformation,  Job Search,

Entrepreneurship Success and Professional Development
– As A Staff Member, Manager Or Entrepreneur –

Career Advice I Professional Reorientation & Transition I Skills Assessment I
Executive Coaching I Individual & Group

Mentoring I Training



Follow Your Purpose

– Align With Your Values And Motivations.

Speed Up Your Job Search

–

Apply Our Proven System For Successful Career Building & Agile Job Search Techniques – embracing the realities of the current complex job market.

Undergo A Skills / Career Assessment

– Take Stock Of Your Skills, Achievements, Preferences, Values and Motivators. 

Define A Realistic Career Roadmap

–

Based On Tailor-Made Strategies.

Have Your CV and Cover Letter (Finally) Stand Out

–

Be Invited For Interviews.

Have Successful Job Interviews

– Get the job !

Or Define If Entrepreneurship Is Your Path

& Thrive !

– Start/Develop Your Business !

Master the Art of Online & Offline

Networking

– Surround Yourself With The Right People.




Own Your Value

– Be Fulfilled In Your Life and Cultivate Consciousness and Self-Confidence

Become Unstoppable & fast-track your results

– Develop A Winning Mindset, Key To Success !

D

evelop your skills

and undergo Training

in areas such as Leadership, Management, Project Management, Job Search Techniques, Networking, Recruitment, Performance Management,

People Development, Adult Learning, Communication, Monitoring & Evaluation, Design Thinking, Sustainable Development Goals (SDGs) and Change Management.
▶️  Benefit from a tailor-made program to achieve your goals in a least amount of time.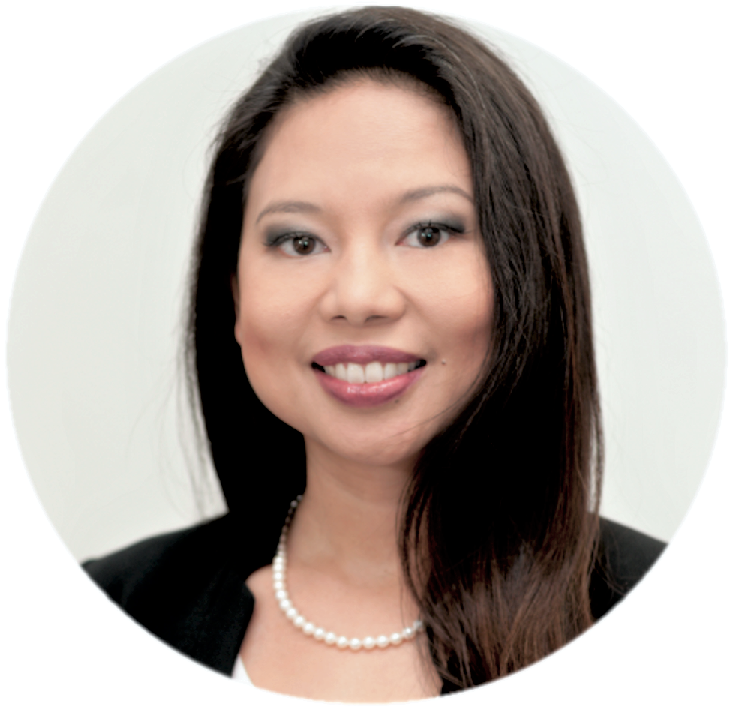 Align With Your Values &
Purpose



Looking For Direction? Join our Mentoring Leadership & Career Program.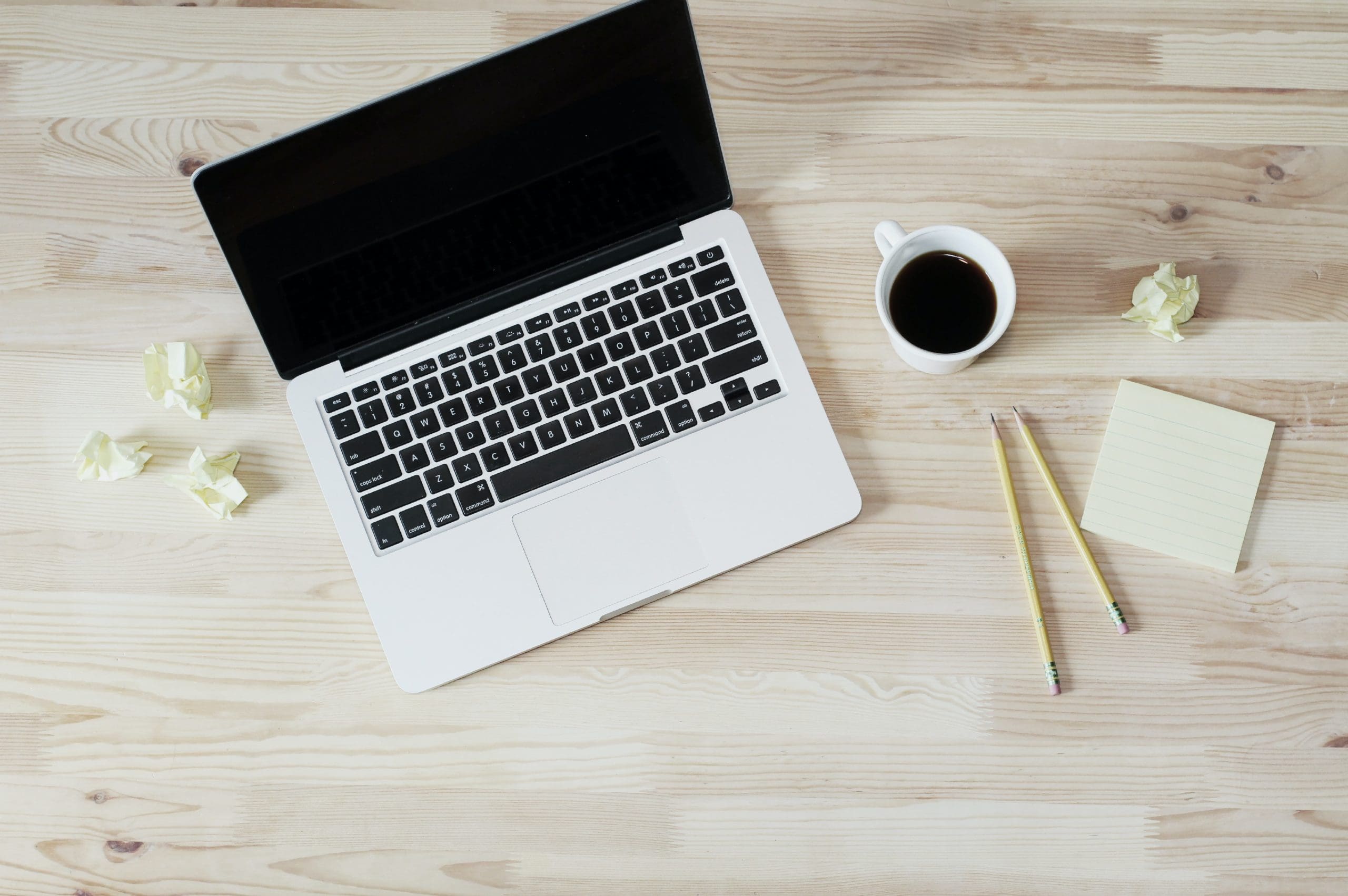 Read more
Do you often wish you could have more impact at work?

Or perhaps you feel there must be something more for you? Do you feel overwhelmed and trapped in a job that feels meaningless, or perhaps even struggle with self-identity?

Or have you lost your job and instead of just finding a job that pays the bills, you know it's time to achieve your true purpose?

Or for whatever reason, you've held yourself back from fully pursuing your dream career as an employee or entrepreneur.
Have A Job You Love & Make
A Difference

Make It Happen. Be The Next Success Story.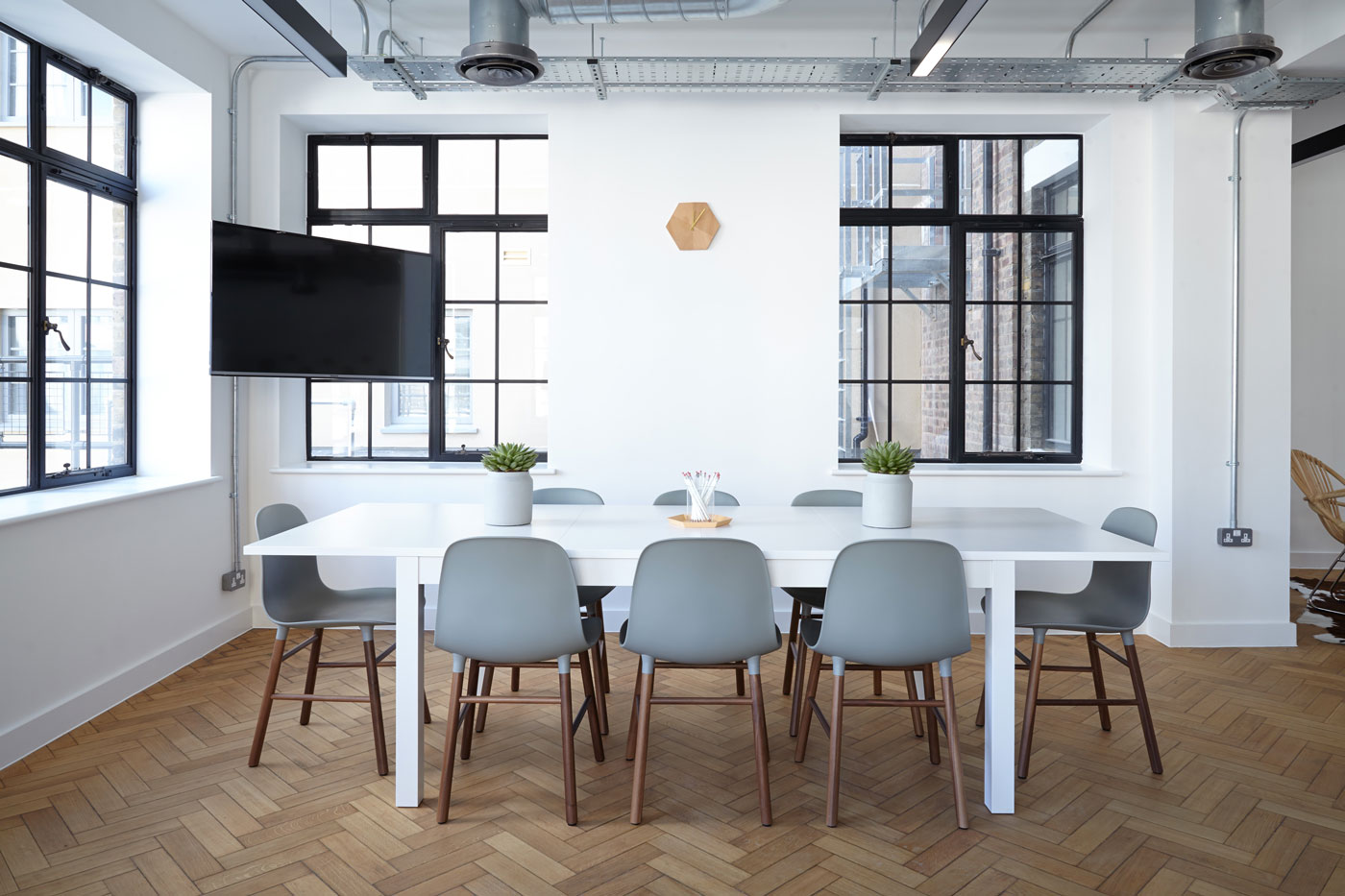 Read more
So many people are unhappy in jobs that feel meaningless or lost their jobs.
Many of us don't dare pursuing our aspirations, reorient ourselves or start our own business. 
Deep down we aspire for more without fully committing to our purpose.
Citizens of all ages and seniority b
enefit from our powerful Leadership & Career strategies, assessments, executive coaching, mentoring and training programs.
Our
cutting-edge methodologies and tailor-made support help reinvent careers & craft sustainable change.
Make a difference in your & other people's lives!
"One of the most difficult things is not to change society – but to change yourself." – Nelson Mandela
Fast-Track Your Leadership &
Career Results

Tired Of Being Stuck? What Is It Costing You? Avoid The Painful Path Of Trial & Error.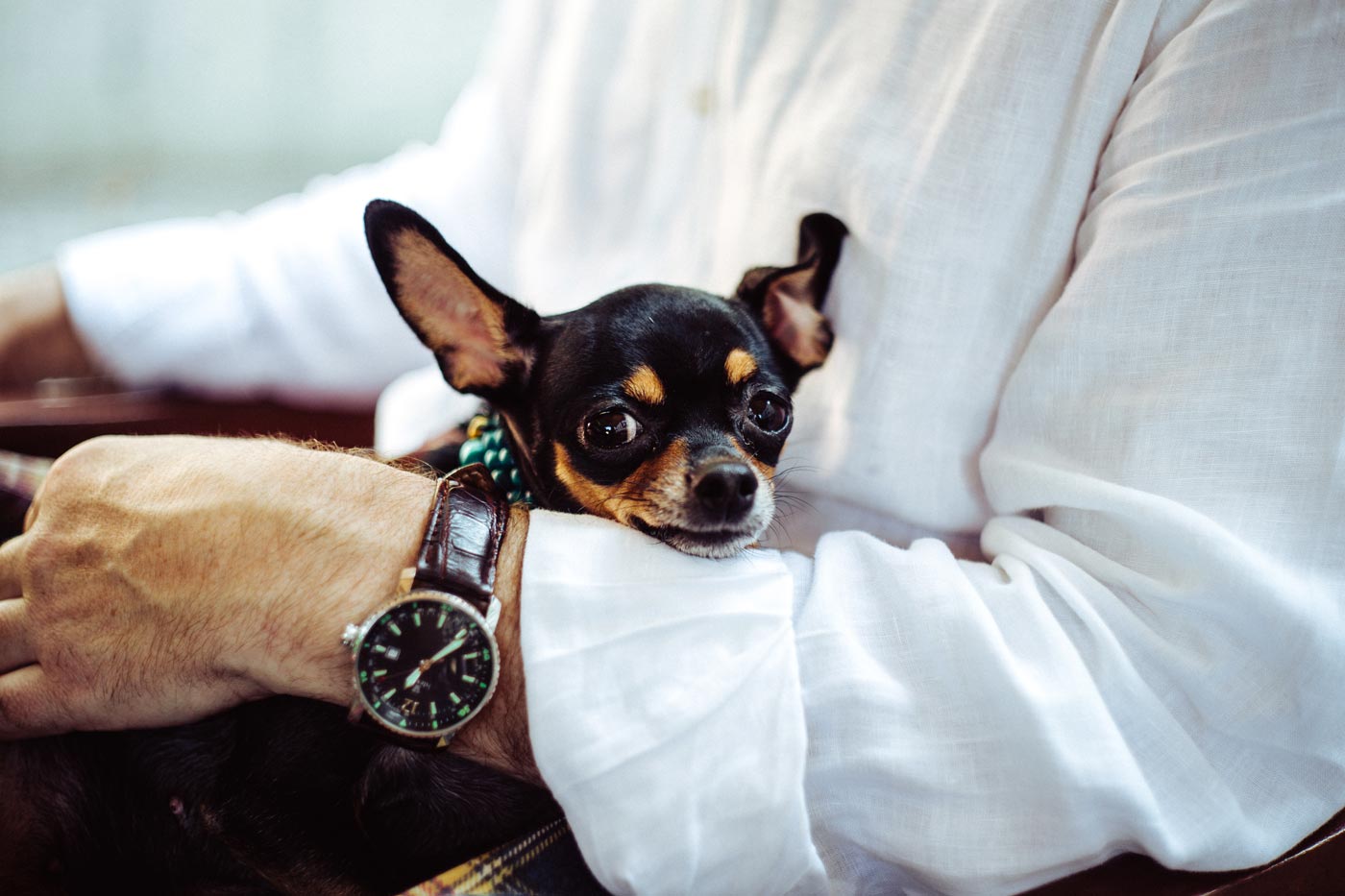 Read more
You may wish to thrive in a healthy and stimulating work environment, in alignment with our values. But you can often get sidetracked, stuck or experience blocks and even self-doubt.
The world needs you.
Don't lose precious time and efforts trying to figure out what others learnt the hard way. Be strategic. Achieve your goals based on a proven and unique results and human-oriented system that has

successfully served

numerous professionals and executives since more than 15 years,

in various sectors and industries.
Cutting-Edge Strategies,
Mentoring and Training

Think Your Way To Success & Service To The World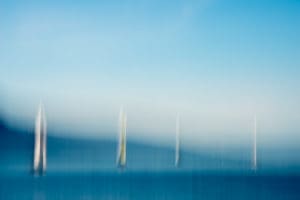 Read more
Imagine you enjoyed a rewarding career that is aligned with your purpose – as an employee or entrepreneur, making the impact you truly want, having the life you dream of and loving what you do.
The world is waiting for you. Work smart towards your goals and together let's Create New Waves!

(© Photo by Martin Drevermann)
Discover how we can best serve you in-person or remotely. Simply book a free no-obligation 20 minute consultation call.
Our Clients Are Our Best
Ambassadors
Some testimonials


Enjoying A Job In Line With My Values
"I thank ForWaves for accompanying me through my professional transition. I was looking for a reorientation for my career. The personalised career and life coaching helped me regain confidence in my abilities and in myself, and to be now fulfilled in an activity that is in line with my values and life project." — J.H.
Connecting Us With Job Market New Realities
"In search of employment for quite some time, my way seems to be leading me from one  surprise to another… The market has changed so much. In appearance, it is still the same as employers are still looking for employees and employees  for employers. But surprisingly, people who search for a job using former methods may not find what they are looking for even if they are loaded with skills.
This is a fact, we now need Maria, her knowledge and her skills to connect us with this new reality.
I would recommend her to anyone who needs to know their own skills, their value on the market, or to anyone who needs to express this in any context.
Here I am, after a day and a half of webinar, leaving the starting blocks at full speed!
Many thanks. Françoise"
Overcoming Burnout & Reorientation
"I work in the field of emergencies. The difficult situations I experienced in the last years led to a burnout. It was no longer possible for me to apprehend my future career serenely. I looked at various job offers, but I did not really know where to go.
So I contacted ForWaves to help me find my way with regards to my professional reorientation. At the beginning, it was no longer possible for me to consider anything other than leaving my current job very quickly. I did not see a future for myself in a job that had caused such distress and in which there was no recognition. Then I learnt how to step back, look towards the future and find a professional goal rather than focusing on the past. I managed to stabilise myself in my current situation and make sure that my work was no longer impossible to do. My job search became simpler and more targeted.
I now move forward through the process of my career reorientation and job search with serenity and a peaceful mind. Thanks to the personalized advice I received, taking into account certain  psychological aspects related to my job search and recruitment interviews, the skills assessment I underwent, and thanks to a number of behavioural and technical methods, I see now with more clarity where I stand at present and my vision of my professional future.
This all allowed me to be able to seriously undertake various courses, be effective in my job search, and position myself among the final candidates in a completely different industry." — Employee in the field of emergencies
Beyond Classical Coaching: Faster & Lasting Results
"In the midst of reflecting on my professional future, I had doubts regarding finding a suitable career direction. I found it difficult to focus on my goals. I could not find the resources to reflect on my career path of more than 25 years, and to imagine and eventually start my reorientation. Through personalized executive coaching, Maria helped me define a career direction in which I could thrive and align my career wishes, professional capacities and expectations. Even though I benefited from classic executive coaching I was entitled to, I turned to Maria for work that more closely met my needs, and for quicker results.
We established a coherent and realistic action plan to adjust my capacity levels allowing me to strengthen legitimacy and knowledge in my future field of activity. The action plan was very well followed up, and has been enriched with new ideas and suggestions. I was thus able to focus my efforts effectively, expand my network and acquire new skills. Currently, I continue to implement the roadmap we established, and am also gaining professional experience adapted to my professional project. Thanks to rigorous analysis and in-depth coaching, I clarified my objectives and I got my energy back to a level that enables me to take new steps. I acquired the certainty that, whatever happens, the balance and harmony gained in this process will allow me to envisage the future serenely, with the right strategy and the right tools." – A.C.
Outstanding Skills Assessment Helped Rerouting My Career
"I contacted ForWaves for a career coaching and assessment after a mass layoff in my industry. There were no other professional openings for my profile despite a strong academic and professional track record. ForWaves helped me to take stock of my situation and focus on hands-on methods to reroute my career in a positive and proactive manner.
The personalized service and advice I received was second to none in getting me back on my feet and the insights provided by the tried and tested methods were truly eye opening and empowering. ForWaves deserves my heartfelt thanks and praise." — R.L., PhD
Taking Stock Of My Achievements - Program Exceeds Expectations
"I had the chance to meet Ms Maria Zarraga during a workshop on career development and networking. I greatly appreciated the time you spent with me during the workshop and mentoring outside of class. You took the time to listen to me and you accompanied me in this process. And beyond that, I would like to thank you in particular for making me aware of my abilities and my various achievements. I was able to  perceive my achievements from a different angle and this allowed me to highlight other skills that I had acquired. I can only highly recommend this program to anyone who wishes to take this path, it goes beyond what is expected! A beautiful encounter and thank you again for your precious collaboration." — H.H.
Receiving Support From A "True Professional With Great Experience"
"I attended a training about career development and how to build a successful personal and professional project…and make it a reality. I was greatly impressed by the force of nature that is Ms. Zarraga — a true professional with great experience who is actively listening and able to bring out the best in each individual in each situation. She has the knowledge and the emotional intelligence to drive change in people and I hope to work with her again in the near future." – C.M.
Mastering The Art Of Networking In Alignment With Our Values
"I had the pleasure of attending Ms Maria Zarraga's career training and workshop on networking. I found the approach advocated for business (and in life in general) to be a perfect balance between modesty, politeness, respect and getting to the point.
The tools and methodologies are well aligned with this approach, differing from the often mechanical approaches to networking promoted by others. Even experienced networkers will come away with a more refined approach!" — Robin Marks, Project, Program & Portfolio Manager 
Tired Of Negative Responses? "I Wasn't Able To Attract Potential Employers."
"Prior to undergoing this program, I wasn't able to attract the attention of potential employers on my profile. I had somehow lost confidence and engagement in my job search despite hiring a coach to reflect on my professional development. The support I received through this training, group coaching dynamic and Maria's expertise allowed me to regain confidence in my inner resources and abilities. I was able to clearly identify what to improve and have acquired knowledge and skills to do so. We notably worked on networking tailor-made and cutting-edge techniques. I was then invited for an interview through my network. I highly recommend this program to anyone who wishes to accelerate and achieve concrete results in their job search." – G.G.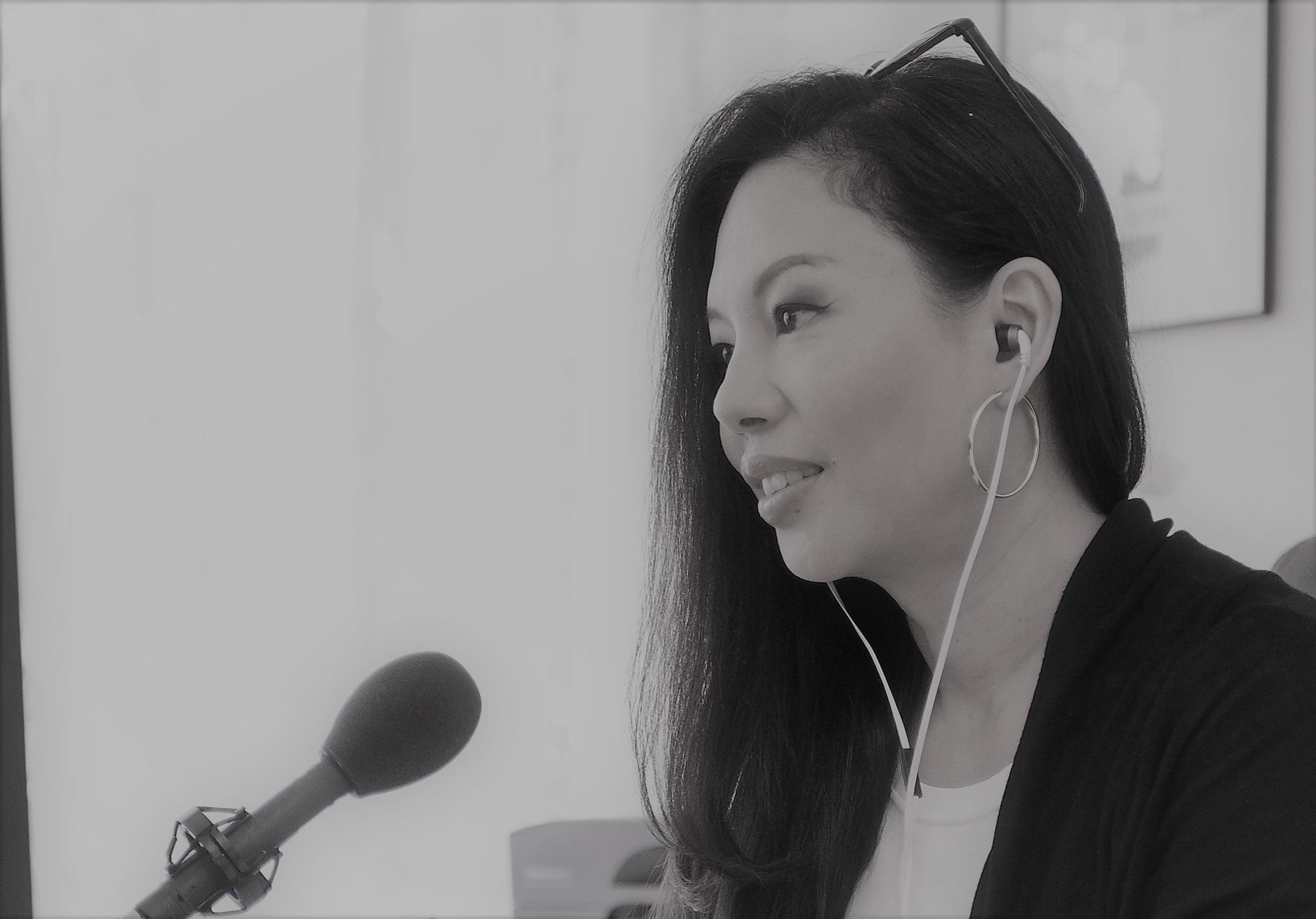 Follow Your Purpose. Develop Your Career Building, Leadership & Management
"Maria's training courses are always very interesting and enjoyable to follow. Good balance between group exercises and theoretical parts. A very rich intervention. Thank you." – Training participant
"Maria is an outstanding speaker. Lots of dynamism, interaction and content. Great training (on Sustainable Development Goals, Corporate Social Responsibility and Change Management)! Thank you." – Training participant
"(…) Mrs. Zarraga's deep wealth of knowledge (in Evaluation) and her ability to provide practical examples to theoretical concepts was a huge benefit.(…)" – Training participant
"The speaker was very experienced in the subject of the course, was able to share real and personal experiences and gave a very interesting course!" – Training participant
Develop Your Professional Skills. Grow As An Impact Leader
Some other words of training participants:
"The trainer is incredibly motivating, attentive and interesting."
"Just perfect!"
"Incredible course! Congratulations."
" Ms. Zarraga captivated me. By her know-how, her knowledge of storytelling, her relevance, her professionalism."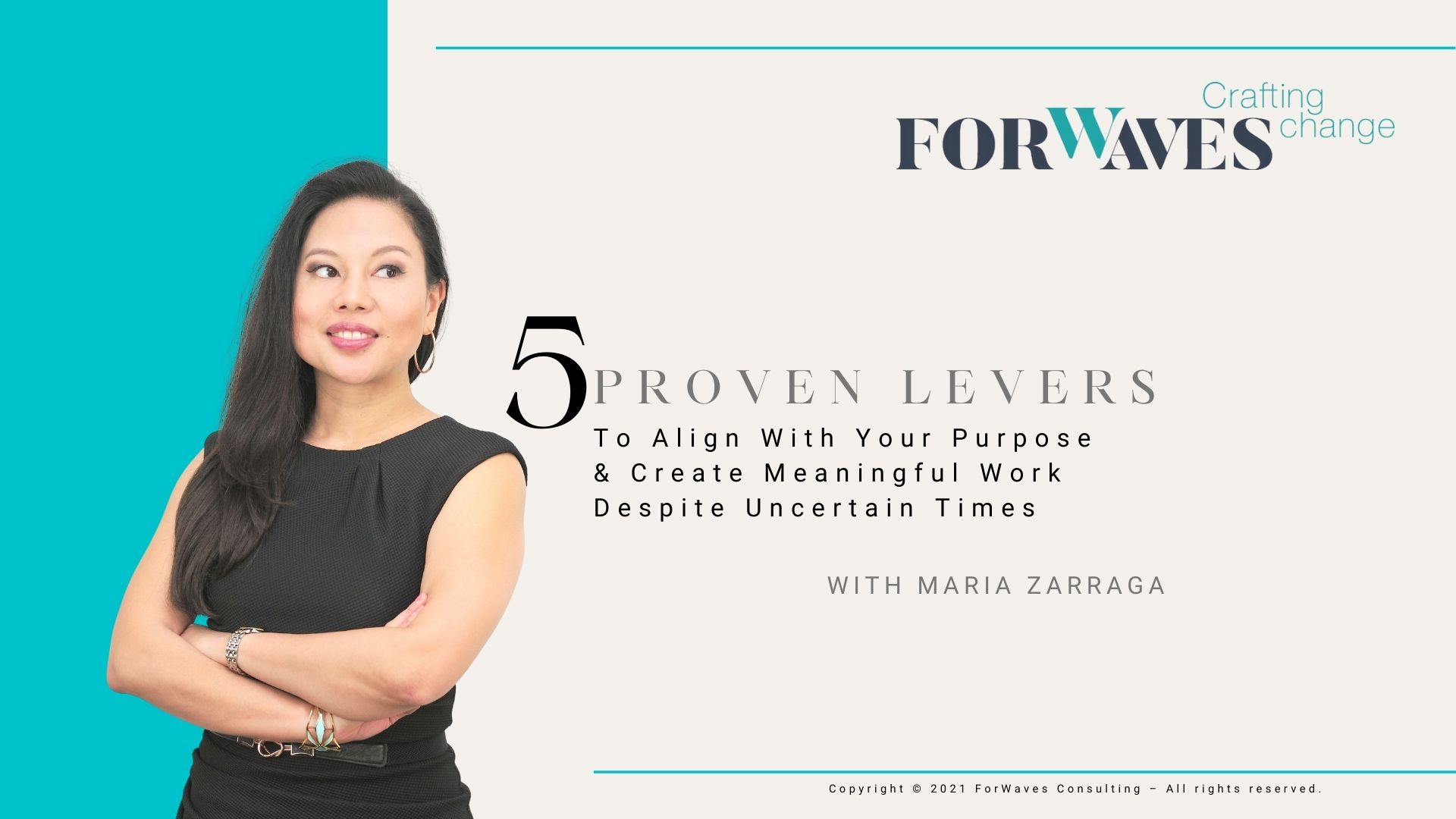 Join Free Webinar On Career, Purpose & Resilience
"How to elaborate or refine that career path that makes sense to you?
Maria Zarraga helps you ask yourself the right questions, know yourself better and define the best actions to get successful results.
The webinar showed me those ingredients and taught me which tools to use. I was then able to direct my efforts more efficiently to lead my next career step. With this multi-perspective approach, I am confident
I can enjoy the transition journey while harvesting optimal returns and ensuring a good work-life balance.
I am definitely recommending Forwaves to boost your career transition ! " Frédéric. C.
Get The Right Support
Why recommend ForWaves? "Because of Maria. She is such a kind and caring person.
As soon as you meet her you understand that you can trust her and that you are in good hands. My experience with her was just a blast.
She helps you to look deep into yourself, asks the good and impactful question and whenever you need help she is here." L.L.
Gain Clarity On Your Next Career Step
"(…) I leave this training with a professional project, an action plan, a clear roadmap and many valuable tips – Maria is an excellent trainer, caring, with a great richness of heart and wealth of experience." – Training participant
Services in English and French (possible in Spanish and Russian upon request)
How To Reinvent
Your Career

After 40
– A Unique Approach –



Starting From Scratch After Mass Layoff (Full Story)
Read More
"I had been laid off after a significant price downturn in my industry. As I had pursued advanced studies to reach the role I was holding, I was very specialized and in an industry that carries some prejudice, it was therefore very hard for me to find another job that met my requirements based solely on my existing CV. I had applied to dozens of roles, both locally and internationally, in and out of my field of expertise, the market was down and so there was little I could do about it. On a personal level, this had a huge impact on me, it was emotionally draining to use a euphemism.
I had tried traditional approaches, replying to adverts, networking, reaching out to my contacts, spontaneous applications, and retraining in a different field, at my own expense.
We focused on my strengths and weaknesses, but the main thing for me was to see my core values revealed with a clarity I could not have found alone. Mixing psychology with career advice and coaching was totally new to me, and far removed from the usual corporate personality profiles I had seen in my career.
The main outcome for me was a clear understanding of where to focus my efforts, halfway through my life, after having achieved a PhD in my field and travelled far and wide in a challenging industry, it was extremely powerful for me to crystalize my values and align my efforts with them. I have now switched my career orientation in a totally new profession, literally starting from scratch.
I found a job that has allowed me to leverage both my past experience and expertise and the retraining I followed, and while I don't know what tomorrow holds, I have proven to myself what I had already done in the past but forgotten: I can reinvent myself and start fresh if I put enough effort into it." — R.L.

Book a no obligation 20-minute consultation call. Limited Spots. First Come First Served.
(Services in English and French. Services possible in Spanish or Russian upon request)